It's Tarrah McLean here today with my first blog post and layout share as part of the new Cut Shoppe Design Team! I am so excited to be here and hopefully I can inspire you in some small way!
Like a few of the other design team girls, I first chose to cut my
current favourite cut file - 'Lucky In Love' and play with that one!
I was very tempted to add some colour to the cut file but
I decided to leave it white in the end
!
I layered a piece of vellum between the background paper
and the cut file so that the cut file would not disappear into the busy background...
There are so many wonderful things you
can do with The Cut Shoppe cut files, the versatility is amazing!
The 'Lucky in Love' file comes in both 12 x 12 and also in 8.5 x 11....
you don't have to use the whole thing either...
you could cut it up and just use a portion if you prefer..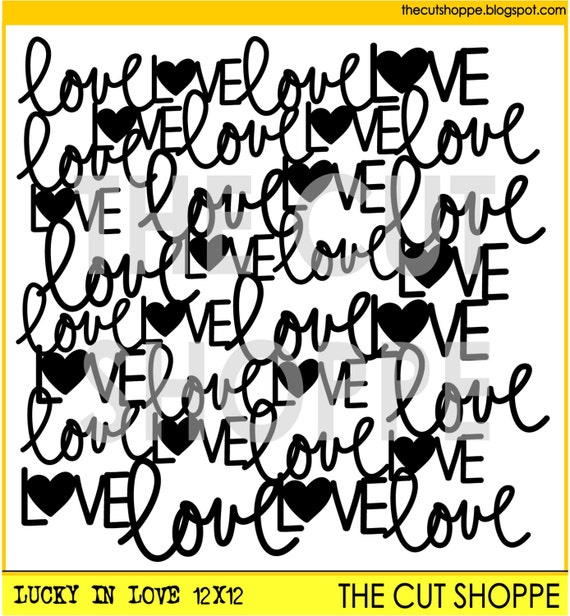 Thank you for stopping by the Cut Shoppe blog today...have a great day!