***For the A Flair for Buttons & The Cut Shoppe Blog Hop, go
HERE
!***
Hey there, friends!
Missy
here today :)
I was so excited when I saw the awesome
Hero Up
cut file in the shoppe! I teach Body Pump at the YMCA, and last year I dressed as Superman :) I've been waiting for the right time to scrap these photos, and this cut file totally inspired me! The interesting thing about these photos...the colors really intimidated me. I think primary colors are difficult to scrap, and out of all the collections sitting on my shelves, NONE really coordinated.
So what did I do? I grabbed white cardstock, washi tapes and inks and created my design from scratch. I used no patterned paper at all. I cut the files on white cardstock and used gelatos to ink the edges. I made a simple and messy background with some plastic packaging and bright Dylusions inks. I added the tape, some rub-ons and some stictching, and that was it!
Here's a clost up of the Wham cut...I just love it! My Cameo blade was starting to get dull here, so some of the tiny edges did crumple. I did get a new blade since this, so hopefully it will be a while before that happens again :) I used pop dots to raise it up so I could layer thread under it.
Another of the cut files...I just love the POW and the fun title! I changed it to "Being Strong" since it fit my photos better. Love the versatility of these files to make them your own!
Here's the
actual cut file
...lots of fun possibilities!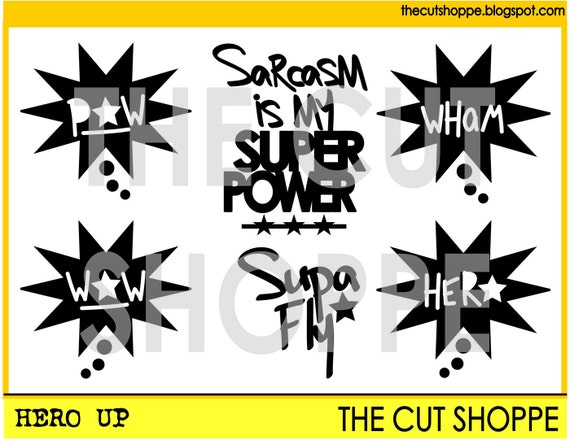 Thanks for stopping by, and I hope all of you who celebrate Thanksgiving have a wonderful day tomorrow!