Hello
The Cut Shoppe
fans. It's
Anna
here with my newest inspiration. We are in the beginning of the winter, here in the northern hemisphere and it's even snowing for few days. But to be honest, winter is my least favourite season. The only thing I like is Christmas and my birthday :) That's why winter / christmas projects are not my fav either. I love using bright colors and flowers and butterflies. That's why I have a spring layout for you today.
I built my composition using big and so pretty cut file with joined frames called
"You've been framed"
. I filled some of the frames with three pictures from one photo shot. Few of them are backed with a patterned paper.
Before I glued the frames to my background, I added 3D foam squares to lift the cut out above my base. It created beautiful depth. I filled empty frames with flowers and leaves, that matches my pictures.
This kind of background can be arranged in so many fantastic ways by filling the frames with embellishments. I saw somewhere online a Halloween version and it looked gorgeous. I also think that Christmas version of the layout would look great too.
This is the cut file I used: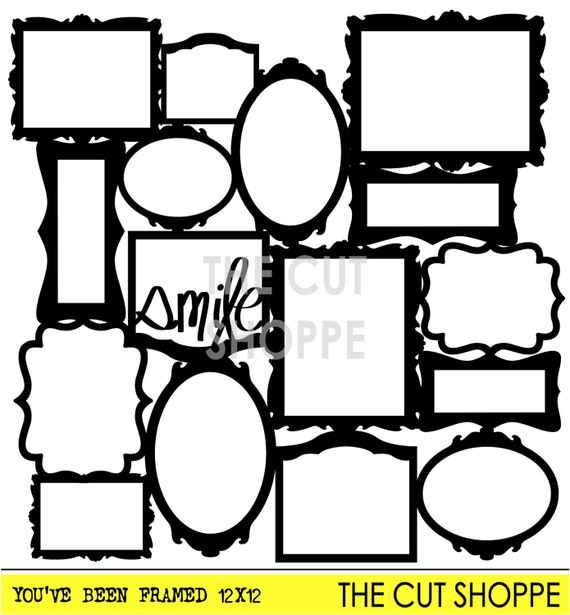 That is all for today. Thank you for stopping by and see you in two weeks.
XO Anna