Hello! Michelle here with you today to share a new layout featuring the
Daily Grind
cut file set from
The Cut Shoppe
.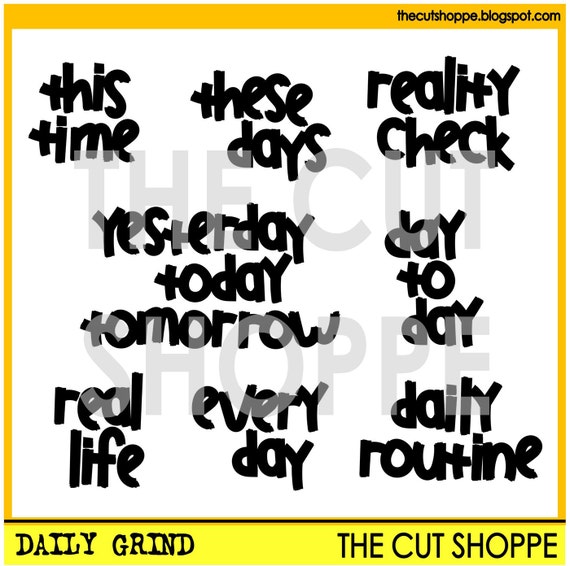 Most of the time when I am using a title cut from my Silhouette, I like to adhere it with pop dots. My reason for this is that since I almost always cut the titles from patterned paper, the added dimension provided by the pop dots helps to create more definition which makes my title easier to read. This time though, I tried something different. Instead of using pop dots on each word, I only did one word and slightly layered it over the second word. This is what it looks like:
I really liked the difference between the two words and thought that it added a nice bit of interest. It also placed a little more emphasis on the "these," which quite acurately reflect my thought regarding this particular picture and time. Time is moving at lightening speed with this guy and boy am I soaking in "these" last few years with him at home.
Here's a look at the completed project:
Next time you are working with a title or phrase, try varying the dimension and see what you can come up with. I can imagine all sorts of possibilities!