Hi everyone!
It's Tarrah McLean back with you today to share a new layout created using the awesome 'Fish Story' cut file!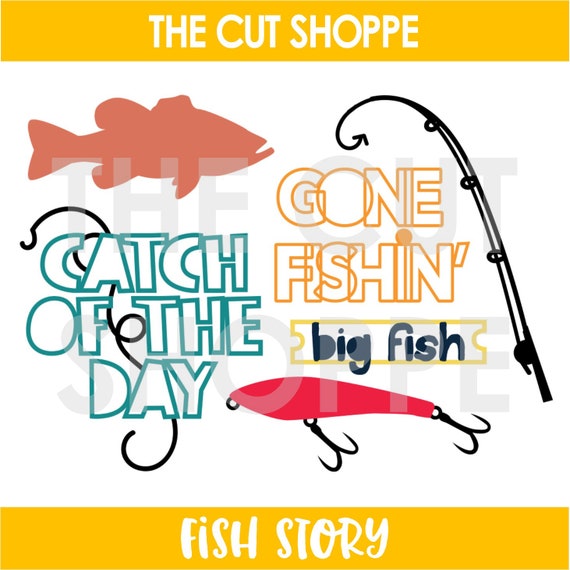 The Catch of the Day part of this cut file made the perfect title for this layout! I decided to ungroup the whole title in the software first so I could cut one part of it with one colour paper and then I cut the individual letters to go back into the centres in another colour paper. Once I had adhered the letters back in, I took out my black pen and outlined them to make them pop a bit more.
I really needed a pop of red so I decided to cut the fishing rod out of red cardstock, I really like how I was able to place this in the background and then layer everything else over the top! Of course I had to add a die-cut fish to end of the line!
I added a few water and fish embellishments like stickers, die cuts and wood veneer that went along with the theme of the page and lastly added some black mist splatters to finish off!