Hi there Cut Shoppe friends!
It's Tarrah McLean back with you and today I am sharing a new layout using the super cool DIY quilt cut file from the store!
I had lots of the embellishments left from the Crate Paper Cool Kid collection but only a few of the papers from the 6' x 6' paper pad so I decided that this was a perfect way to use up both even though I didn't have any of the 12' x 12' papers left. I cut the DIY Quilt cut file from plain white cardstock and once I had backed all the triangles with the papers, I simply backed the whole thing against some black cardstock.
The 12 x 12 DIY Quilt cut file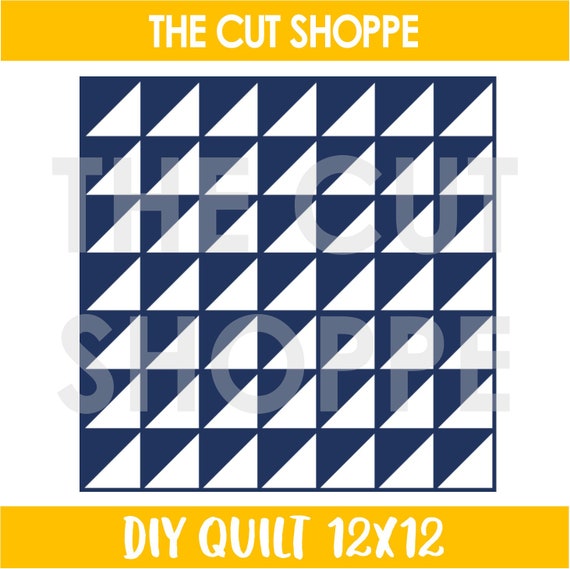 I also machine stitched on the diagonal along the top edge of the flat part of each triangle. I love the texture and added decoration it gives the page.
Because of the time and effort it took to back this cut file, I decided to not cover up too much of it and kept the embellishing to a minimum, mainly keeping the embellishments around the photo.
I love this DIY Quilt cut file as it has the potential to be suited to any theme layout whether that be a boy page like I have done, a travel page or even a pretty girls page. The opportunities with this one are endless!
Thanks so much for stopping by today!