Have you had a chance to join our
Facebook group
yet?! Every month we are hosting a challenge and you have the chance to win some FREE cut files from
The Cut Shoppe
. This month I decided that we all needed to get a little creative and use our cut files for some off the page projects. So I am calling this challenge "Off the page, On the wall"...but don't feel limited by the wall, take your cut files anywhere!
On to my project...we moved into our house in November, and it was an estate sale, so we got first dibs at anything in the house, that we could request in the price of the house. The first thing I knew I wanted were these two milk cans I found in the garage. I mean, come on! These are so on trend right now and I couldn't wait to transform them into a cool piece of home decor.
And then they sat in our garage since November.
So what better time to bring them back out than for this challenge?! I started by washing it down, inside and out. There wasn't much rust, but there was some chipping paint, so I scrapped and sanded down as much as I could.
Then I used some spray paint primer, specifically designed for metal, and added a few coats to the can.
The primer didn't not cover the can cleanly, so in the area I knew I wanted to use the cut file, I sprayed in an off white color.
I used the
Farm Fresh
cut file, sizing "Farm" to 11.5" wide.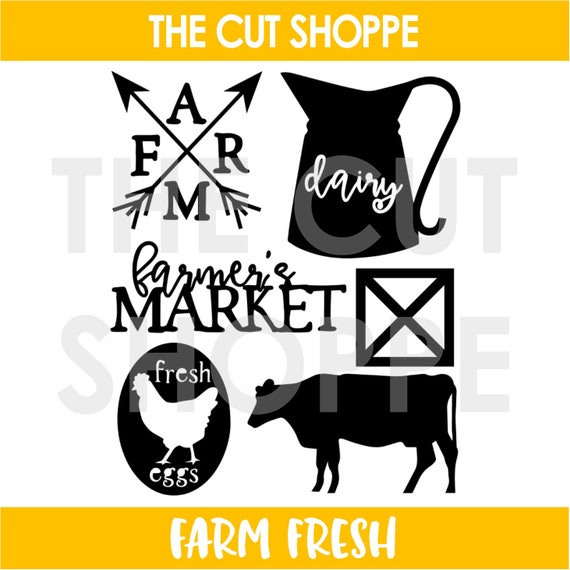 I cut the cut file out on some vinyl, and centered it on my can.
Then, using some red spray paint, I painted the entire can, including over the cut file. Once the red was dry, I peeled off the vinyl.
And there you have it, a super cute, custom piece of home decor! I hope you join our Facebook group and join in on this challenge!
xo, Kira